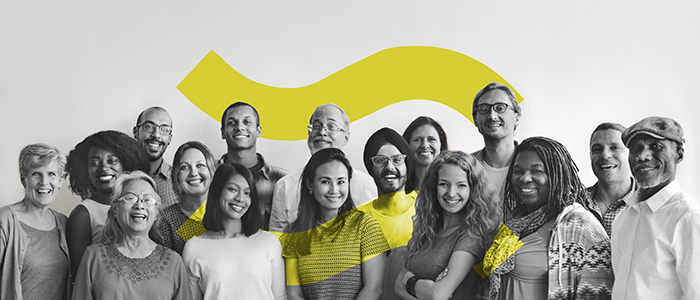 You can't help but be impressed by someone who enters a room with a confident walk, looking everyone in the eye and absolutely comfortable in whatever attire worn. It is surprising how your brain fails to register so many aspects of such a person. The colour of the skin, the height, the hair, the face, are all just a blur. So what is it that impresses you about such a man or woman? It is their acceptance of themselves in the way they are made, that shines the brightest. They own their being with such pride and confidence that, at times, you may go as far as actually envying them for even their obvious shortcomings! That is the power of being comfortable in your own skin.
There are things in life that you can't change. So, you need to start loving those things instead of cribbing about them. You need to tell yourself that you are you because of that. That is how you are made and that is what makes you! Make the best of what you have.
When life gives you lemons, make lemonade! Don't cry over someone having Pina Colada. Make your lemonade so damn tasty that the pineapples start wishing they were lemons. Love yourself the way you are.
Love yourself not in a narcissistic or self-obsessed manner but in a way that you nurture and care for yourself so that the good in you more than covers up for whatever is not so likeable. Don't let anyone else control how you feel about yourself. Be in a committed relation with yourself. Be faithful to yourself. Do what needs to be done to be the Best You. Fair, dark, short, tall, blonde, brunette all this doesn't matter. What matters is how you own yourself and how you make the right choices to look and feel the best you can.
You are like you are because God wished you to be like that and His choice can never be wrong. COSSOUQ respects God's choice. We offer internationally acclaimed brands for beauty and care to everyone, no matter what colour, gender or age. Visit this Online Market where celebration never ends.
Because at COSSOUQ we Celebrate You!