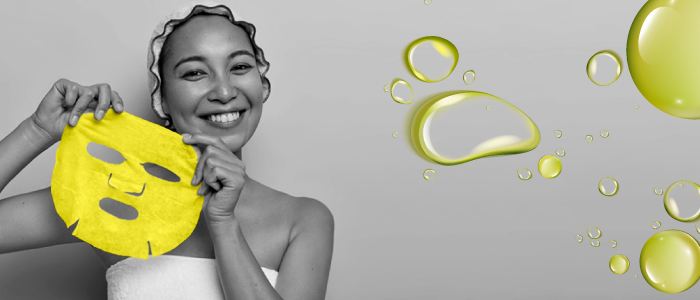 Recently you might have seen drastic changes in the beauty industry. It has almost taken the next level and shifted to the landscape of Korea. Yes, those viral snail mucin beauty hacks, lip tint, and Korean mask sheets reels must have been flooding your Instagram reels.
Well, K-beauty trends started a decade ago, but they have gained massive popularity in the coming years because of K-entertainments. We all have grooved our feet on BTS music and fallen in love with K-drama plots, and wished to live a life like those K-drama characters; after all, Squid Game, Crash Landing On You was a bang-on hit! Now, Korean beauty has laid off its massive influence in India as well. Younger generations, particularly those under the age of 25, are into this intriguing Korean beauty trend.
Like K-pop, K-beauty provides us with hit after hit! Cloudless skin, dewy glassy skin, honey skin, or mirror skin are some of the Korean beauty terms that emerged from K-trends. Some trends are relatively new additions to the beauty trend book; the most tragic part that comes into the picture is Koren skincare products' availability. Indian markets are flooded with Ayurveda and commercial skincare products. Thus, finding the best Korean skincare products in India is a struggle.
Hold on! But with Cossouq, you don't have to hop to shop. We have a range of Korean beauty brands which can be delivered to all the 3 Tiers of markets. You say it, and we have it. To find out the must-have Korean skincare products of 2022, go through the blog till the end.
Tint has also become popular because it doesn't fade and lasts longer. It acts like a stubborn dye that stains and doesn't leave. This means you don't have to do the touch-up, and your coffee mug will also be free from stains.
Massive people like natural lips and don't want to layer their lips with lipstick. So, if you are also part of that community and wish to get your juicy lips booked, use lip tint by Peripera Ink Tint Serum. It keeps your lips moist and provides the best ink-grade coloration.
Tip: Cover your lips with the tint and then after a few minutes, wipe it off with a tissue. It will leave behind a subtle raspberry color stain on your lips.
Snail mucin is a Korean beauty skincare favorite ingredient. This is because of its supreme power. It repairs damaged skin, hydrates, and reduces wrinkles and acne marks. If you are a lazy person just like me, you can get your skincare done with the all-in-one product by Cosrx Advanced Snail 92. You can have plump and glowing skin; it not hydrates your skin but also nourishes you with 92% pure snail secretion filtrate, which is obtained from Korean snails. The ointment soothes itchy skin and evens out skin tone.
Probably all of us use Face mask sheets once a week when we do a weekend skincare regime, isn't it? Well, the Korean face masks have gained massive likes from people because of their results, the ingredients that smoothen the skin and lock it against the skin. If you also want to make your skin supple and want to rejuvenate skin try Missha AIry Fit Pomegranate Sheet Mask. It is thinner and lighter, enriched with nutrients and active ingredients that penetrate into the skin.
Just like your face, your lips also need intense care. And, what could be better than a lip maks sheet, right? Kocostar Lip Mask is fused with pearl extracts and Niacinamide that makes your lips supple and adds shine. Your lips will become more kissable, and it kicks off chapped lips.
There's no mystery as to why BB creams have long been a staple of Korean beauty. This cream can cover up little imperfections or uneven skin tones while also hydrating, protecting the skin from the sun, and nourishing it with vitamins and minerals. Buy Missha M Perfect Covering BB Cream and eliminate a plethora of steps from your routine. This BB cream will give you a lighter texture and make your skin even toned, and camouflage wrinkles and blemishes.
Have you watched the DIY egg pack viral video? Well, egg-centric trends are a popular part of Korean beauty trends. You must be feeling gross after reading this because egg stinks like hell, and you must wonder how one can apply that on their face. If I tell you the benefits of eggs for your skin, you will apply eggs right away! Ha ha, just kidding, but it is really effective because it includes albumin, which is a protein that assists in tightening pores and eliminating blackheads.
We have Too Cool for School Egg Mellow Cream, which will become your go-to product because it is one of the Best Korean beauty products; it serves as a moisturizer, primer, eye cream, neck cream, and sleeping mask, in addition to being a moisturizer. What a fantastic deal, yes? Once you start using this cream, I promise you won't go back to your regular moisturizer since it will give your skin substantial nourishment, collagen fiber to make your skin supple, and Niacinamide to bring brightness.
Serums are the essence of the Korean skincare regime. It hydrates and shields your skin; they are especially ingredient-based and can be viewed as a gateway between a toner and a facial serum. Tea trees are a major part of the Korean skincare regime. Thus you can try SOMEBYMI AHA.BHA.PHA 30 Days Miracle Serum; this serum is majorly loaded with concentrated tea tree serum, which challenges your skin and solves problems in 30 days. After applying it to your skin, you can sense a soothing effect, and it diminishes scars and eliminates dead skin cells. It is potioned with AHA, BHA, and PHA, which helps in exfoliating your skin, removes sebum from pores, and prevents moisture loss.
Become K-beauty. You can get all kinds of Korean beauty products online in India at Cossouq. It's time to achieve skin-goal worthy, supple soft, glowy, and dewy skin with K beauty bombs.
Popular Blog
Well, acne or pimples never said they liked women more than men, did they ? They happily and unash...

Read more »

When life gives you lemons, make lemonade! Don't cry over someone having Pina Colada.

Read more »