Redefine the Clean Beauty With Ilana
With Ilana, you get clean ingredients filled with the good...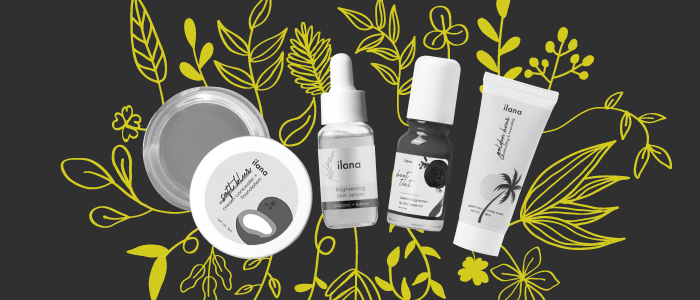 Did you know how shamelessly the makeup industry has been polluting our environment?
Yes, the MRP written on your beauty product costs our environment and health, not your wallet!
Still hard to believe? Well, the chemicals in the makeup and skincare products seep into your blood cells and slowly affect your skin and body in the long term. Chemicals like BHA, BHT, Triclosan, P-phenylenediamine, Dibutyl phthalate, Oxybenzone, Octinoxate, and Microbeads adversely affect marine ecosystems too.
Beware! Because many cosmetics include chemicals that are often not known by ordinary people. These cosmetics play well with the minds of consumers via promoting their product through their favorite stars. Thankfully, people are searching for products that are devoid of toxins and chemicals, more environmentally friendly, and safer to use, which is why clean beauty is growing in popularity. In the last 15 years, the industry for skincare has experienced fast growth, and clean beauty has become a significant participant.
Ilana beauty is one of India's brands dedicated to manufacturing performance-driven clean products. Now you can get Clean Beauty with Ilana. This brand doesn't use chemicals like Benzophenone, Formaldehyde, Fragrance, Homosalate, Hydroquinone, and Phthalates because they know these chemicals are nothing but slow poison for your body.
Coming up with such a revolutionary idea was a challenge in itself, but the brand has aced this struggle and come with various skincare and makeup products which not just say it but really work on your skin to heal.
With Ilana, you get clean ingredients filled with the goodness of nature in your makeup box. They manufacture cruelty-free makeup and skincare and avoid becoming sucked into trends, myths, and superstitions by staying up to date on the most recent studies.
The magical ingredients in their cosmetics are formulated with superfoods to achieve the best outcomes. Ilana is dedicated to giving back while also taking, to leaving things in better condition than when they are found.
Get the Best Clean Beauty With Ilana
If you are fond of clean beauty products, just like me, in this section, you will discover Ilana's clean beauty products that can make your vanity space eco-friendly and heal your skin.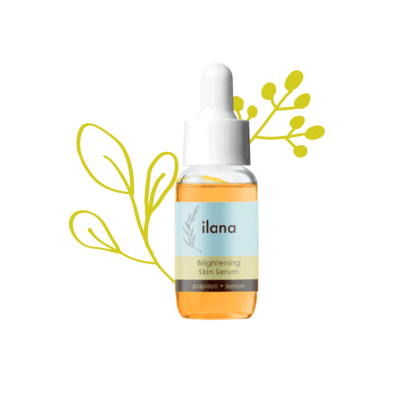 Now, redefine beauty with Ilana Serum; you can now literally feed your skin superfood. Are you flabbergasted? Well, this serum contains real Geranium, Lemon, and Papaya oils which revitalize your skin, help you manage sun damage, and lessen skin irritation, blemishes, dark spots, and breakouts. Simply apply two or three drops of this serum twice daily.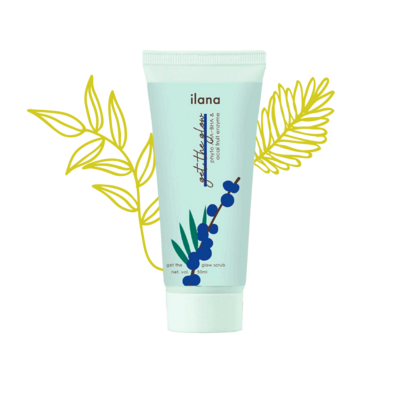 Next on the clean beauty products list, we have got Get The Glow Scrub. This scrub offers you perfect physical and chemical exfoliation with the benefits of AHA-BHA and fruit enzymes. It is a favorite cult scrub as it turns down flaky and dull skin, supports your skin to glow, and becomes soft like baby skin. This product will not just remove dead skin but also offer an even skin tone and cause no irritation and micro-tears. So, say bid adieu to the grease and welcome fresh and gentle skin.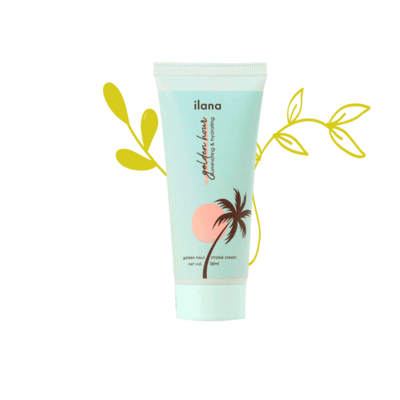 Turn your gloomy hours into a golden hour with Ilana Golden Shimmering Makeup Primer + Strobe Cream. This creamy, seamless cream nourishes your skin and adds radiance to your face. It helps reduce wrinkles, dark spots, and blemishes and gives you protection from pollution.
It is infused with Avacados, Jojoba oil, Pineapple, and Blackberries. Now, you are no longer damaging your skin when applying makeup because this cream will nurture and heal it.
Get two benefits now for the price of one. This Ilana Soft Blur cream is a combo of concealer and foundation. You will definitely fall in love with this because of the smooth butter-like blendable consistency, buildable coverage, and SPF 50 with PA++++ protection. It nourishes your skin with Vitamin E, Kokum Butter, and Jojoba Oil. After using this cream, I am sure you will reorder it again. Plus, it is available for all skin colors and all skin types as well.
Make your cheeks and lips pretty by adding beetroot tint from Ilana. It is a high-impact, densely pigmented tint. The sheer texture formula makes it easy for you to blend in just a single glide. You just have to dab the product on the apples of your cheeks, and your rosy cheeks are ready to glimmer. This tint is infused with the goodness of beetroot powder which offers a healthy glow by replenishing dark skin, while glycerin boosts your skin health, and olive oil adds hydration. Perfect match, isn't it?
Now you can also enjoy Ilana's Clean Beauty Days with Cossouq. Collect these classic eco-friendly, clean makeup and skincare Ilana products and level up your conscious beauty game.
Popular Blog
Well, acne or pimples never said they liked women more than men, did they ? They happily and unash...

Read more »

When life gives you lemons, make lemonade! Don't cry over someone having Pina Colada.

Read more »