January 09, 2023
10 min read
Winter Skin Care Guide For Men
If you are curling up and wish to stay in bed for a few more minutes, it's not your fault. Winter has begun to peep out of your window and knock on your doors as the season changes your skin's needs, even tweaks.
The chilling wind sucks skin's moisture and makes it flakier, dry, rough, and dull. Thus it becomes essential to take enough care of the skin. Women and men need to draw their attention toward following a proper winter skincare regime.
If you wish to get rid of parched skin, chapped lips, and cracked heels, the blog is here to provide you guide on winter skincare for men.
From tip to toe, keep your skin winter ready!
Why Is Winter Skincare Important for Men?
We often believe that the whole skincare game revolves around women. But this is not true. Even men's skin gets dry and needs extra care.
Moisturizing is the key to making your skin soft. It drives you out of the trap of dry skin. Bathing with soap can strip out the essential oils from the layer of skin. So it becomes necessary to use mild body wash.
Besides, as skin loses moisture in winter, it becomes difficult to shave. The razor might give you some severe cuts. Adhere to a shaving balm to get relief.
Here are some chilling tips on Winter Skin-Care Routine for Men. So amp up your grooming game when the temperature falls!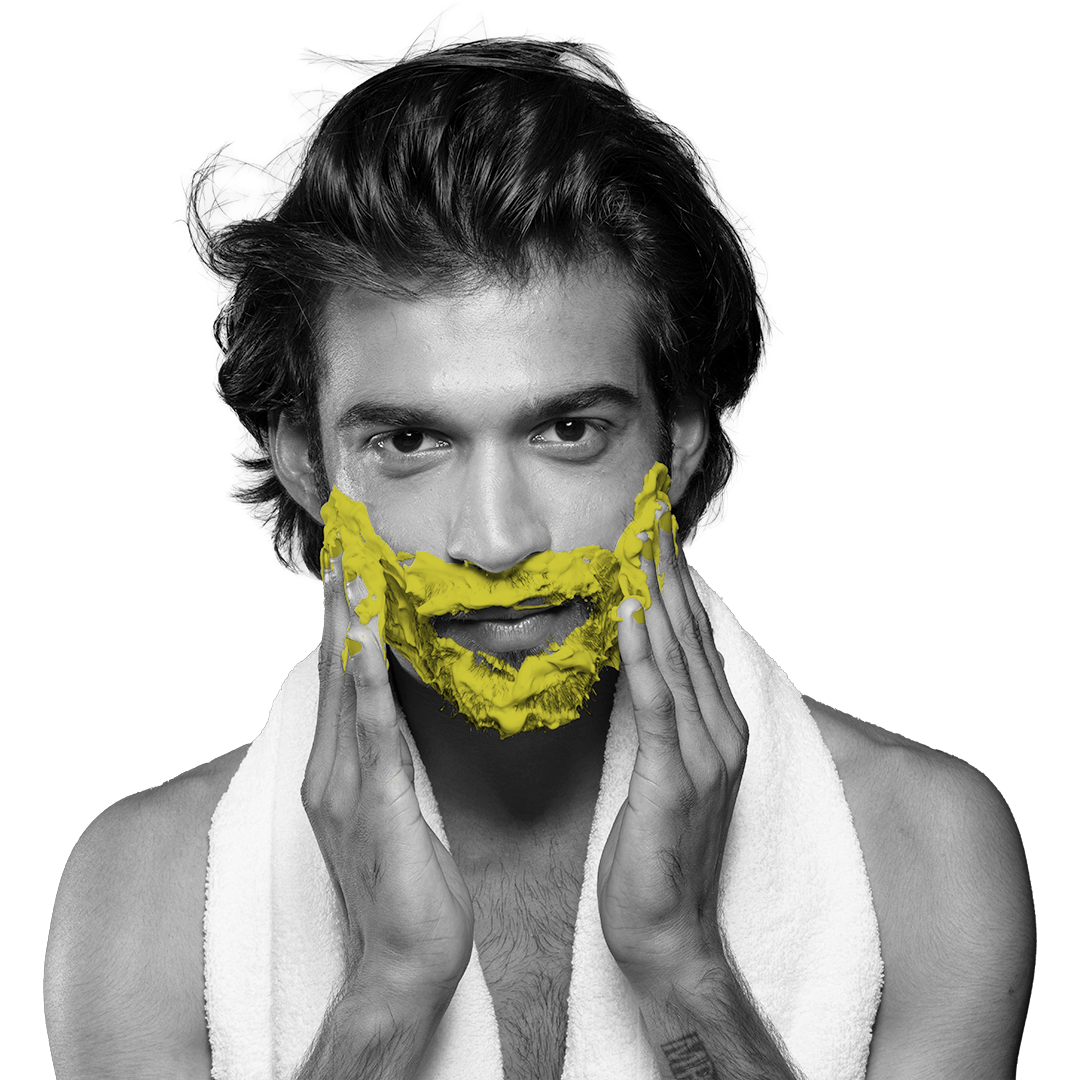 When you shave:
It is advisable to use the best natural shaving cream before shaving. And to prevent the skin from irritation, alcohol-free aftershave must be applied when you are done with the shaving process.
Lip balm for your lips:
Protect your lips from getting dry and chapped. Lock in the moisture with a soft and nourishing lip balm. Opt for an organic and chemical-free lip balm, or simply buy the best lip balm online for men on Cossouq.
Let your skin sip some moisture:
It becomes necessary to prevent your skin from getting dehydrated. What can help you is to use face moisturizer and body butter. Make your skin soft and supple using oil-free and non-sticky products that absorb quickly.
Do not forget sunscreen:
Whether it's winter or summer, irrespective of any season, apply sunscreen when you step out of your home for more than 30 minutes.
The Best Winter Skin Care Products for Men
Cossouq has an amazing collection of winter skincare products for men. Whether you are traveling or not, you will need all these products to protect your skin from winter dryness.
Let's take a tour to get to know them better.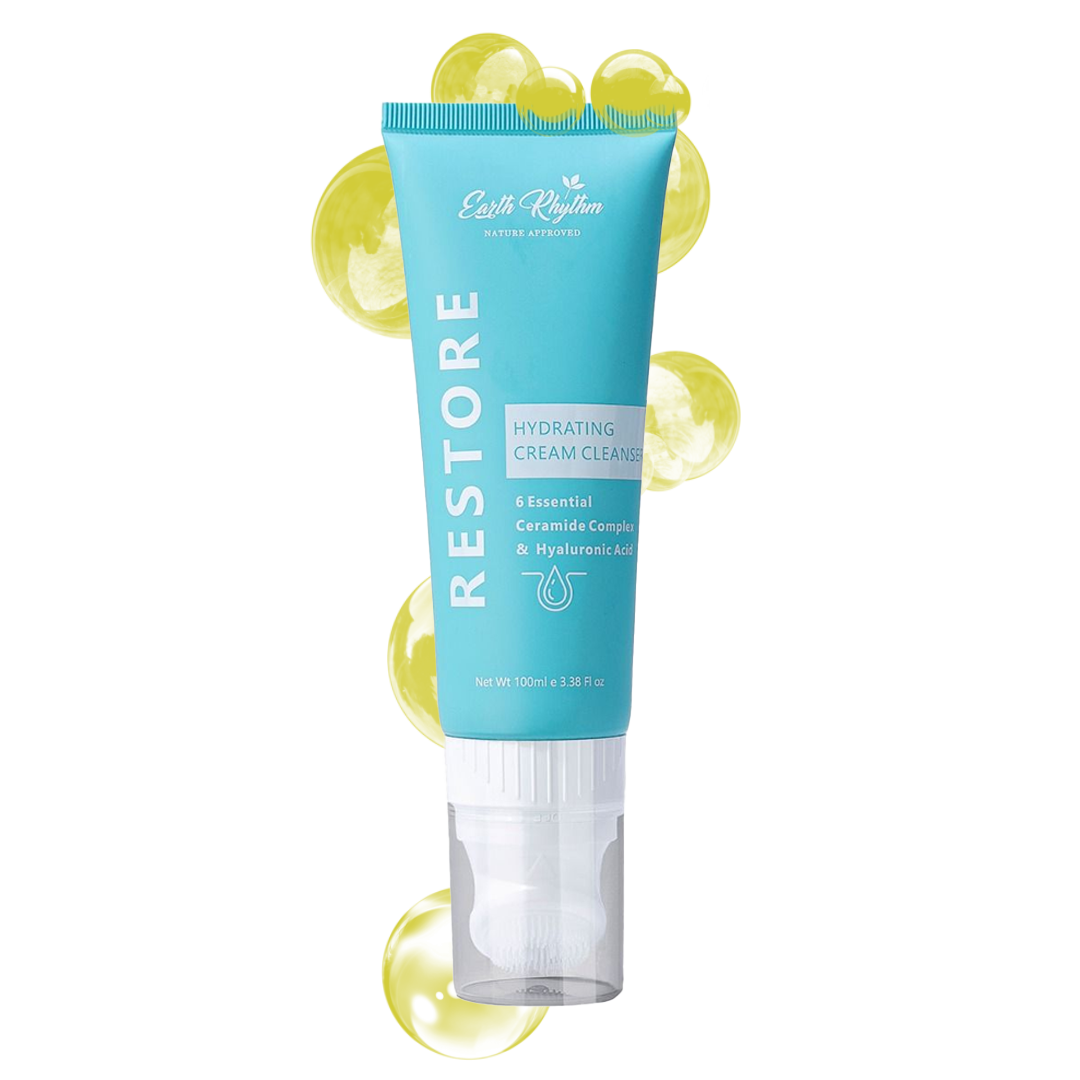 It's time to tune in to the cleansing rhythm. Restore and relieve your skin from leftover makeup residue, layers of dirt, and pore congestion. The Earth's rhythm hydrating cream cleanser carries 6 essential Ceramide complex and Hyaluronic acid.
Let me explain its magical ingredients without making it more complex for you. They lock in the skin's moisture and do not allow your skin to lose its natural elasticity and firmness.
Does the cleanser suffice your skin's wintry needs?
It retains moisture and soothes dry skin.

The cleanser restores the skin's barrier.

Its creamy texture pulls out dirt and purifies the skin.
Set on a journey to reduce carbon footprints and provide your skin with the warmth of mother nature it deserves.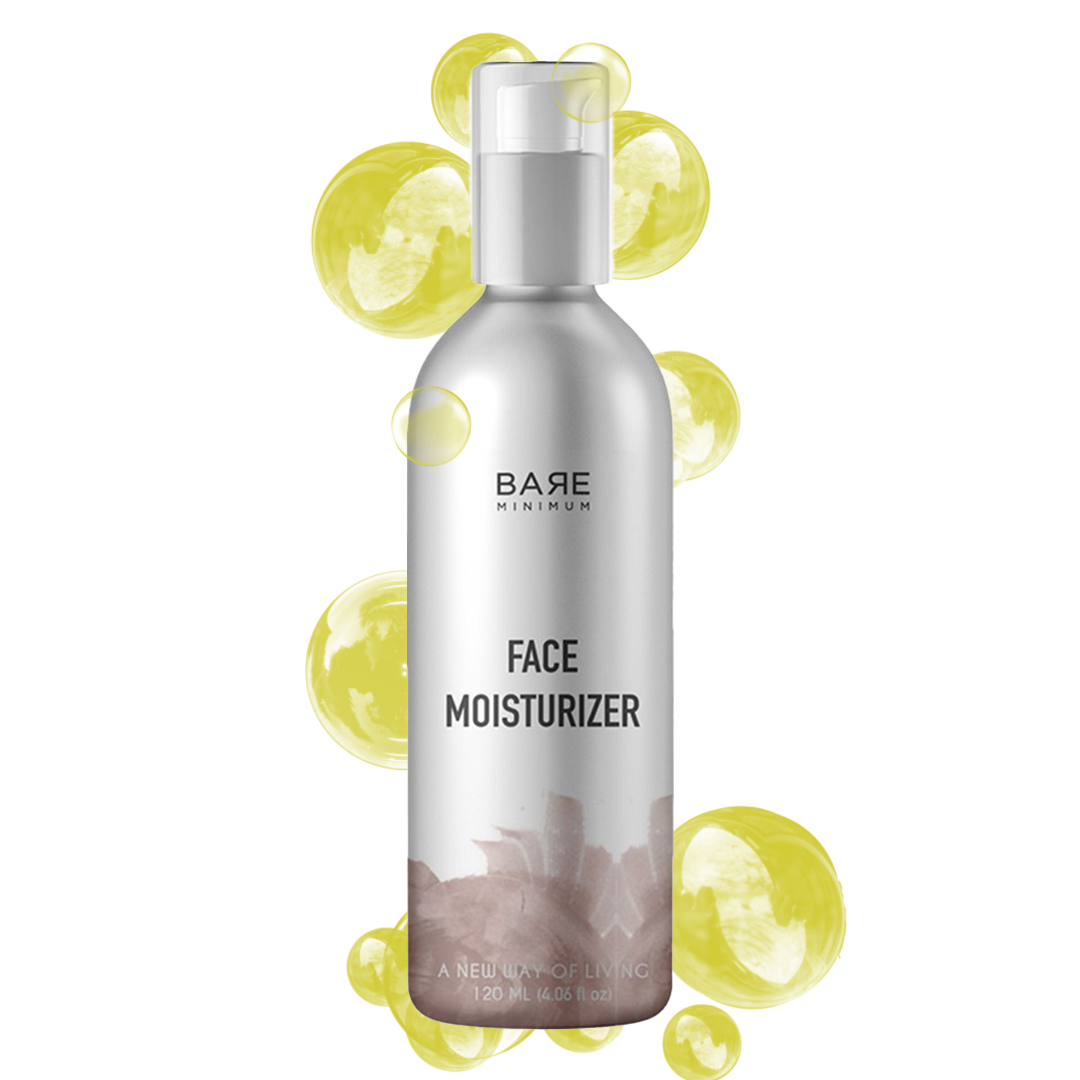 Does the cool breeze make your skin chill? Here's the secret to getting rid of those worries. Take out the few drops of Bare Minimum face moisturizer and gently rub it on your face. Enriched with the goodness of shea butter, jojoba oil, and grape extract, it hydrates, brightens, and protects the skin from sun damage.
If you love your skin to be non-greasy, the moisturizer has heard your inner desire. It rejuvenates your skin and does not leave an oily sheen on your skin.
Know how it helps your skin:
It hydrates, nourishes, and moisturizes the skin.

It lightens dark patches and has anti-aging benefits.

It is designed for combination and dry skin types.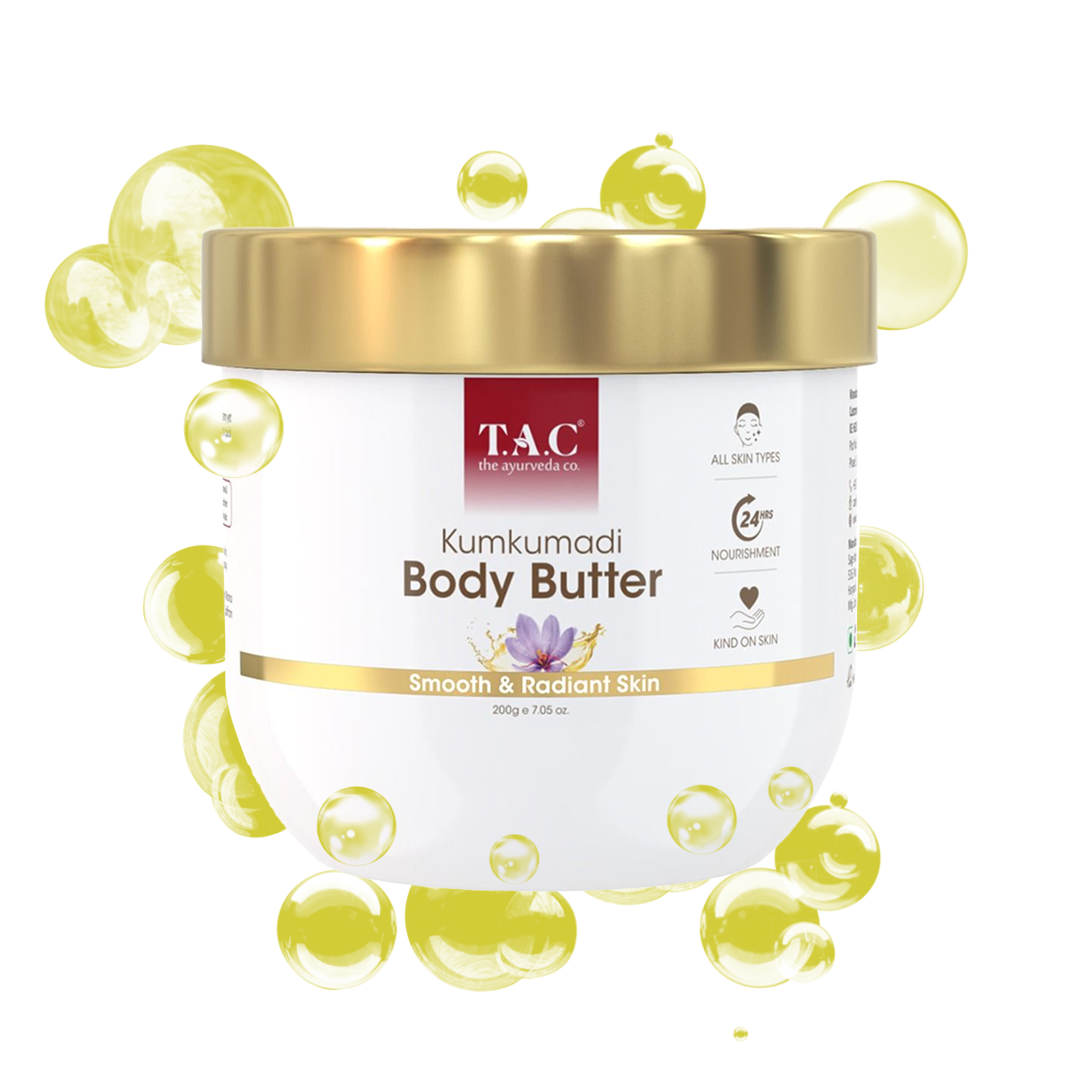 Are you tired of using regular body lotions? Using them, if your skin still stays dry, it's time to switch to body butter.
Leafing through the pages of remedies as inscribed in Ayurveda gave birth to Kumkumadi body butter. Its nourishing formula is all set to win your hearts. The moisturizing body butter is a blend of shea butter, cocoa butter, sandalwood, saffron, and turmeric.
Enriched with natural ingredients, it nourishes, brightens, and improves skin elasticity. Moreover, it is suitable for all skin types.
Blow the dryness and get winter ready;
The body butter locks in the moisture and leaves your skin satin-soft.

It quenches the thirst of dry skin and makes it youthful.
Buy the best moisturizers for men body butter in India and decorate your shelves and pamper your skin with gender-neutral body butter.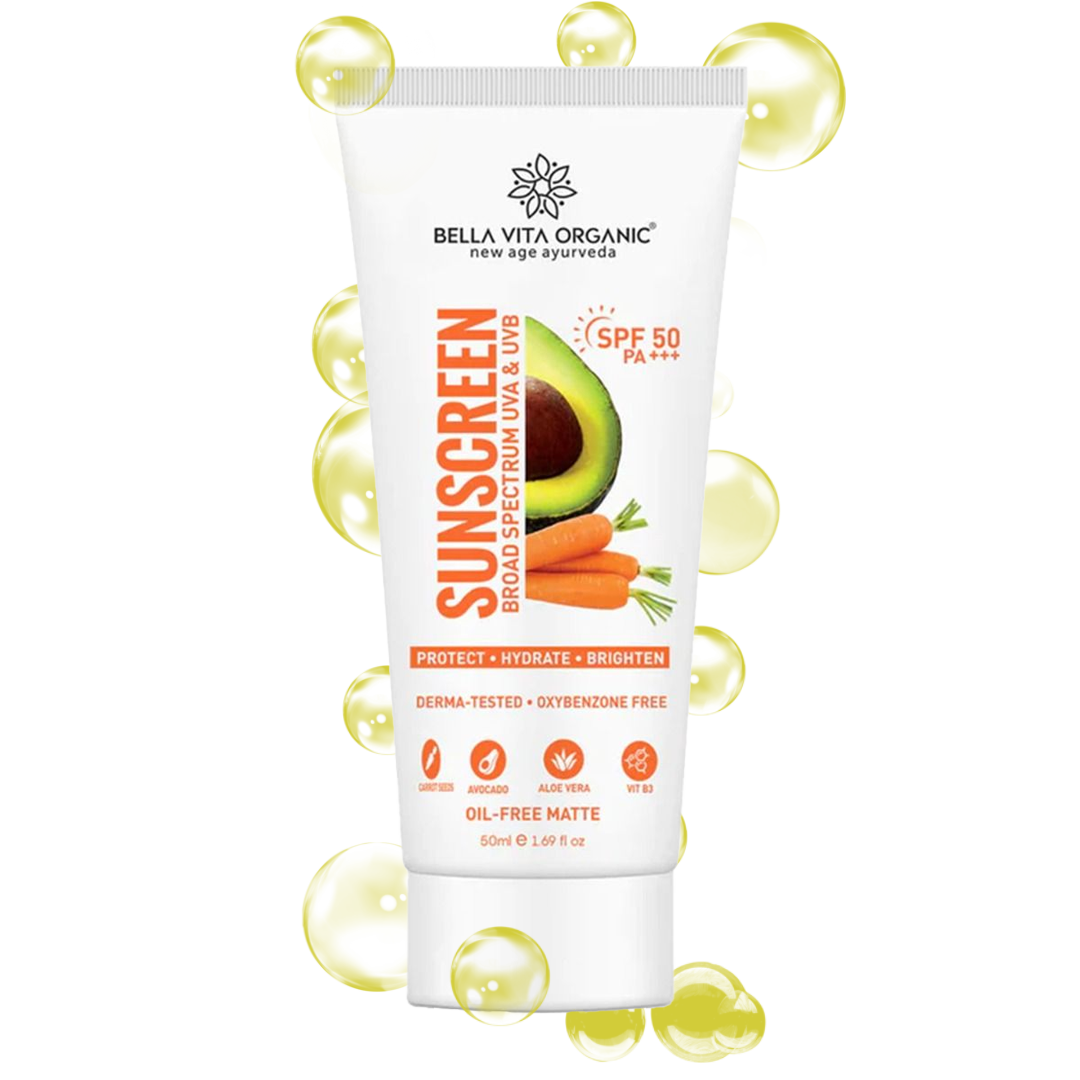 During cold weather, what we tend to forget is to apply sunscreen. Isn't it? But this happens as the sun hardly peeps out during those days. But Bella Vita is here to remind you of the benefits of sunscreen. The lightweight sunscreen soothes and heals sunburned skin. Vitamin B3 in it deeply hydrates the skin and supports the skin barrier.
What makes it unique:
This organic sunscreen keeps white cast and sticky residue at bay.

It shields your skin from harmful sun rays and dark spots.
Give your skin sun protection all day. Make organic sunscreen a part of your essential winter skincare regime.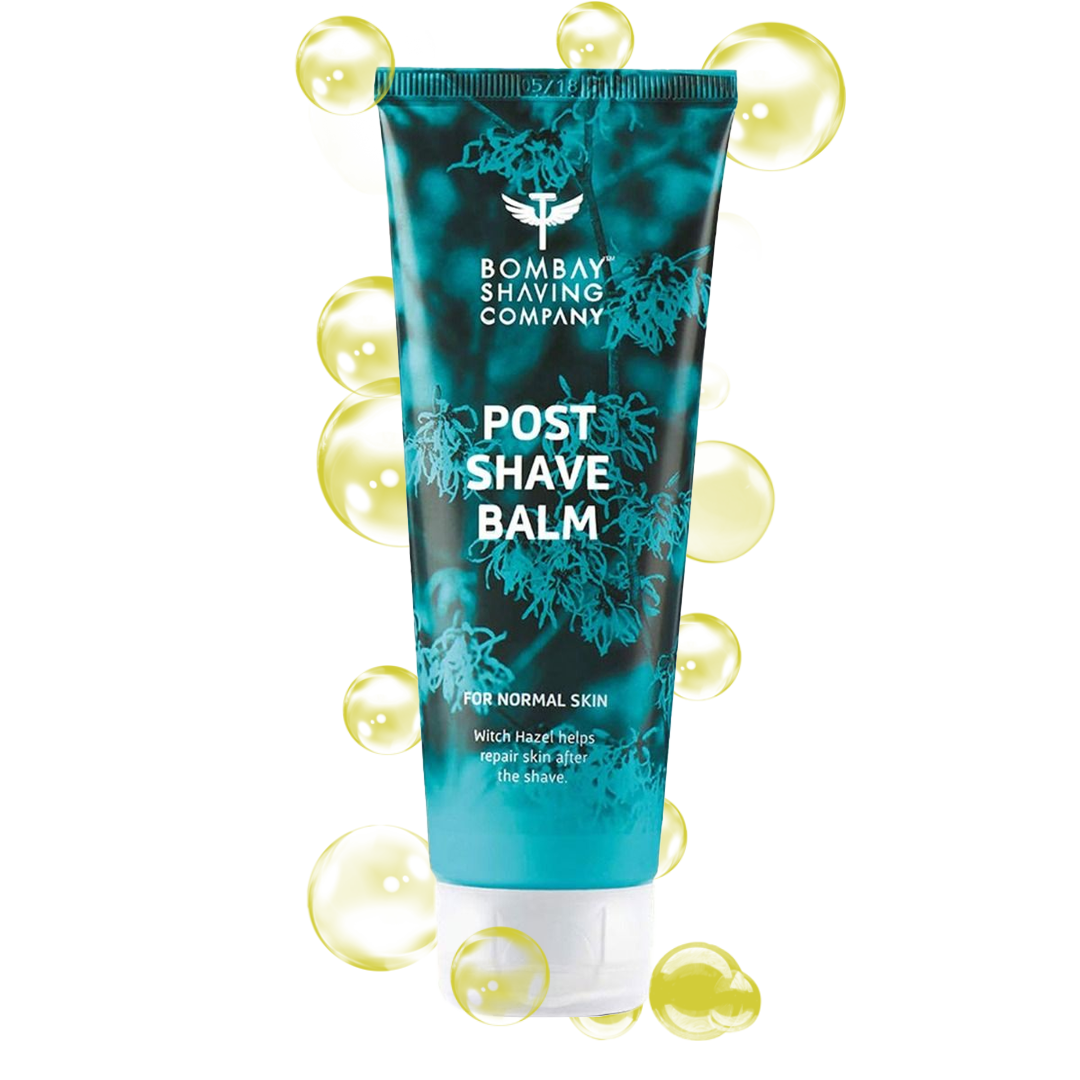 Shaving is one of the most crucial regimes of men's ultimate grooming. But winter can turn out to be harsh on your skin. As it gets dry, hair turns thicker, and shaving hurts more than usual. So pamper your skin with alcohol-free, anti-irritant, post-shaving balm.
Know how its ingredients benefit your skin:
Witch Hazel repairs and protects the skin from razor bumps.

The goodness of Vitamin E and Aloe vera restores the natural oil and calms the skin.
After following your shaving ritual, you do not have to forget to apply Bombay shaving company post-shave balm.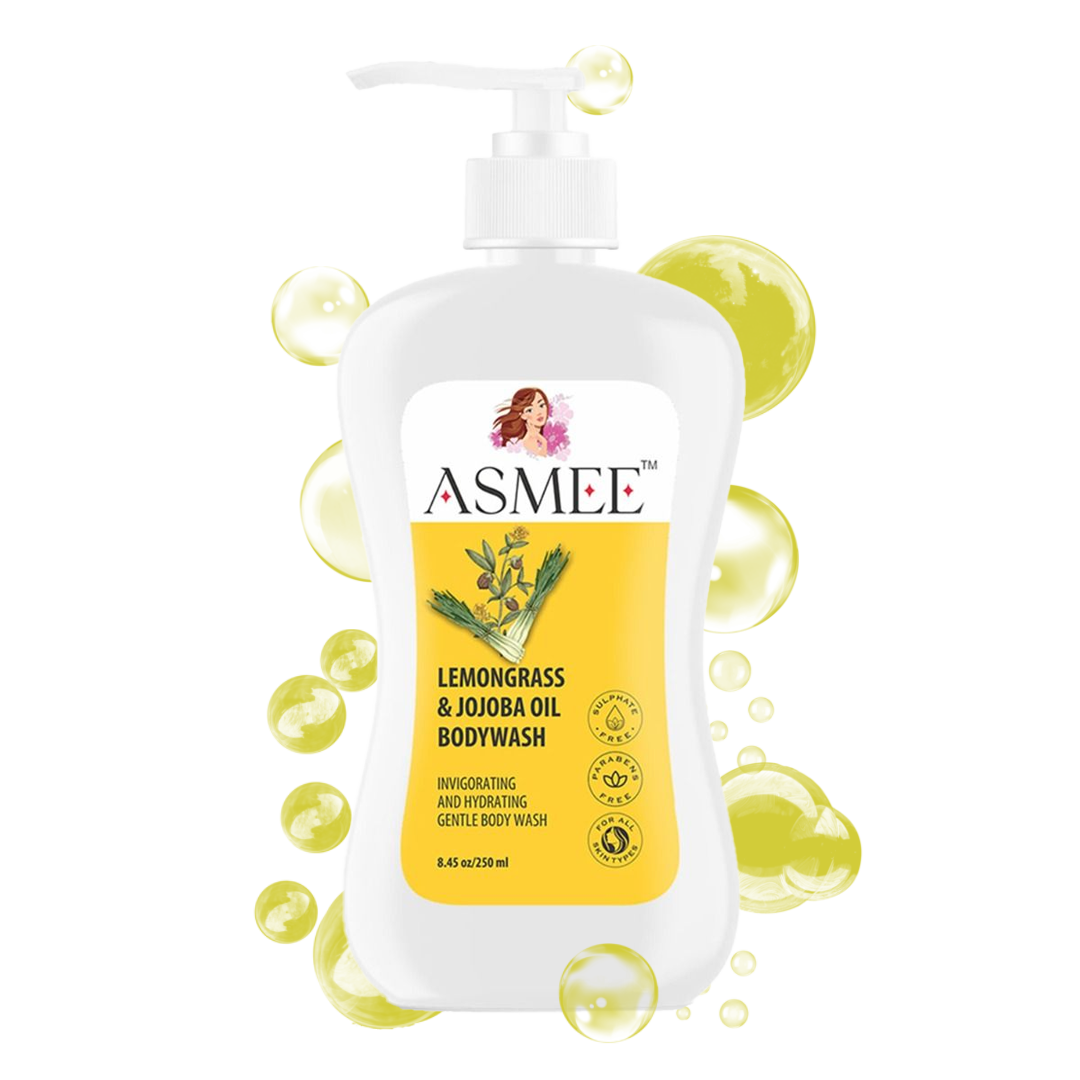 During winter, what we hate is bathing! But Asmee has taken a steering wheel to take you out of the fear of bathing in cold water. Wondering how? Using Asmee body wash.
It is blended with the goodness of lemongrass and jojoba oil. The mesmerizing zingy citrus fragrance will leave you amazed.
Know how it benefits your skin:
This body wash washes all the dirt and pollutants from the skin.

It gently exfoliates the skin and makes it smooth.
Give a smooth kickstart to your day and drench your skin in the goodness of exfoliating Jojoba beads.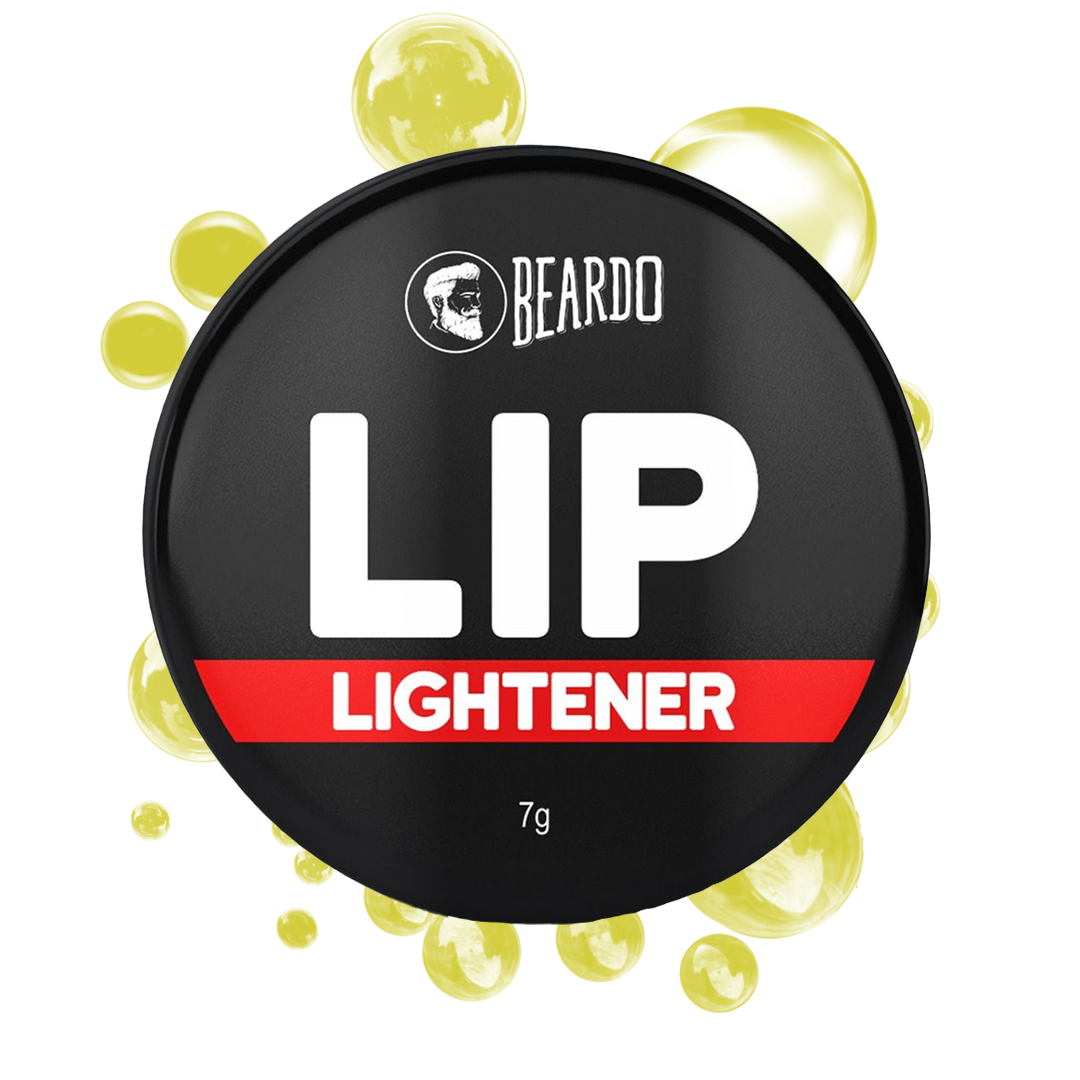 Who loves chapped lips? Nobody! Thus, applying a moisturizing lip balm becomes the most significant part of your winter skincare ritual. This winter, if Beardo Lip Lightner is your choice, you need to drop all the worries.
How it makes your lips winter ready?
It hydrates, repairs, and retains the natural moisture of the lips.

Enriched with the goodness of essential vitamins, it maintains the shine of lips.
For healthy and naturally soft lips, try Beardo's lip lightener and smile brighter.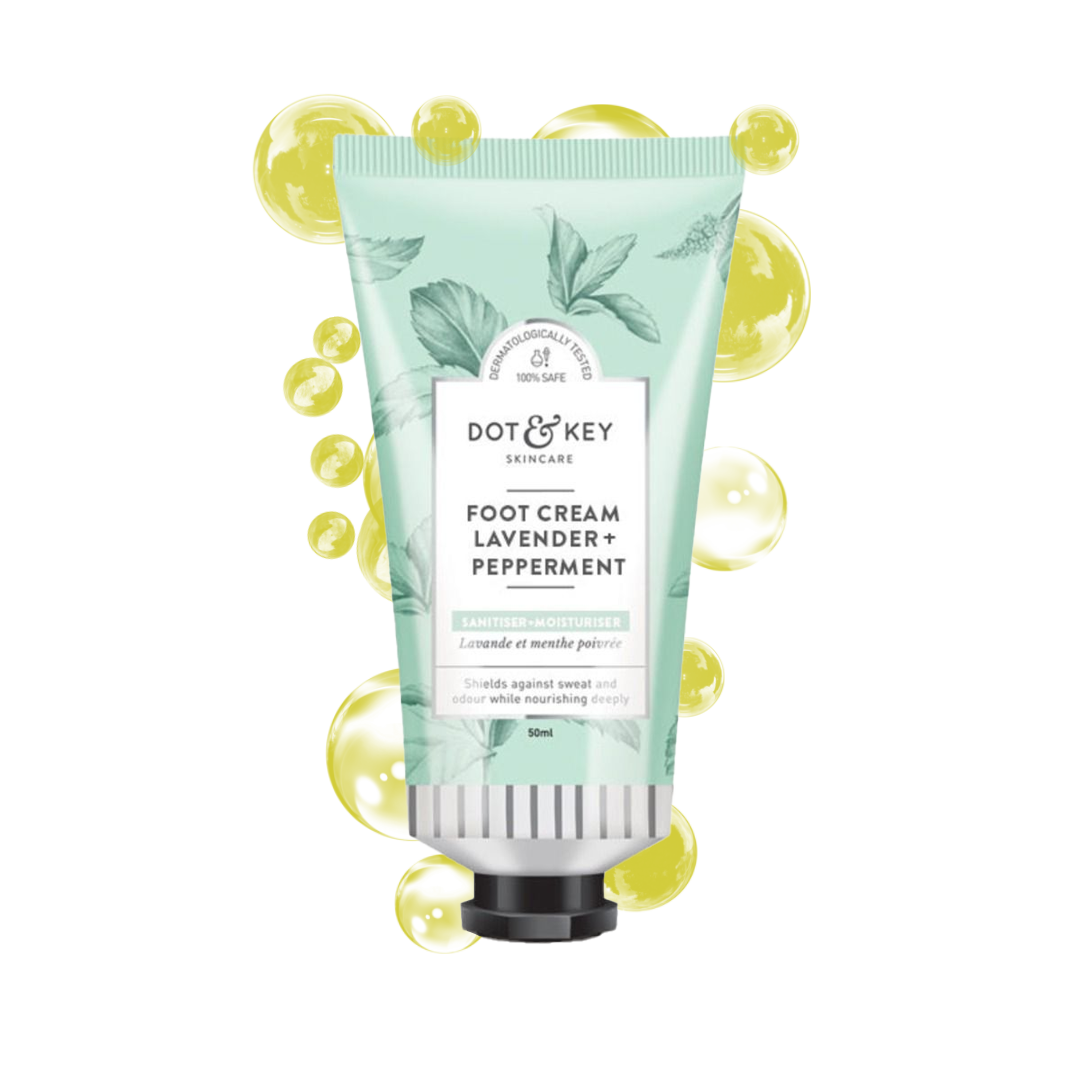 Before you put your feet down from your bed, make sure to apply a foot cream. It's not an exaggeration! During winter, we take care of our whole body and neglect to take care of our feet. But Dot and key foot cream is available at your service to refresh and nourish your feet.
Know how the cream heals your heels;
It nourishes the skin and keeps it hydrated throughout the day.

The aroma of lavender and peppermint oils fights the sweat and odor.
Say hola to the moisturizer cum deodorant, and foot cream, and make your feet feel free and nourished.
FAQs
Why your skin gets dry in winter?
The reason behind this is low environmental humidity. Besides, as we lock ourselves inside the four walls, we get exposed to forced air or heat that decreases the humidity even more. All these collectively push to make your skin dry and dull.
What should men use on face in winter?
Simply use the listed below products
1: Moisturize
2: Sunscreen
3: Lip Balms
4: Shaving balm & Shaving cream
Conclusion
From waking up to stepping out of your home, you know what all products are essential to keep winter dryness at bay in this blog. You get to buy the best skincare products for men at Cossouq.com, your one-stop shop.